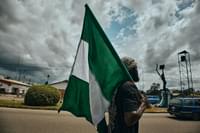 Nigeria has received over £241 million of UK taxpayer-funded foreign aid since 2020. Yet the country is in chaos. There are daily breaking news of attacks in Nigeria's Middle Belt region where over 30 people are killed weekly. There are persistent persecution of religious minorities and the secessionist activities in the southeast are so commonplace that they no longer reach news headlines.
.
Although UK foreign aid plays a vital role in supporting Nigeria and a host of other countries, British taxpayers must demand accountability from the Nigerian and UK governments on how their money is spent. Evidence of discrepancies in the estimated outcome of aid distribution and the long-term flamboyant lifestyles of Nigerian politicians who are largely the direct trustees of the disbursed funds is growing.
.
Nigeria and the UK's historic bond is a rich tapestry of culture, commerce, and connection, a partnership solidified in financial terms. Abuja has received over £241 million in UK aid since 2020, as well as undisclosed amounts for long-term defence modernisation and transformation in Nigeria.
.
This includes a refreshed package of leadership training for Nigerian military training institutions and the continuation of a training offer building on international human rights and humanitarian law. However, despite the best of British intentions, these hard-earned taxpayer contributions have been lost in a sea of inexplicable opulence.
.
Reliable reports have dishearteningly alleged several Nigerian politicians to be channelling substantial amounts of funds initially intended to uplift the lives of ordinary Nigerians, towards extravagant mansions, luxury cars, and foreign parties, including in the same countries providing the aid.
.
While some of these funds are domestic, one cannot overlook the instances of fraudulent accounting practices aimed at concealing mismanagement and diverting funds for personal gain repeatedly uncovered. In 2016, the Global Fund to Fight AIDS, Tuberculosis, and Malaria halted payments to Nigeria's AIDS agency due to evidence of $3.8 million diverted by agency workers and consultants.
.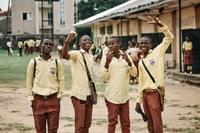 Key government authorities, entrusted with the responsibility of managing aid funds, have instead deceived the public, enabling the extravagant lifestyles of certain individuals within government.
.
The Small and Medium Enterprise Development Agency of Nigeria (SMEDAN) and the Border Communities Development Agency (BCDA) are both now under scrutiny for their involvement in questionable projects. Federal lawmakers have discreetly added over 391 projects to their budgets, with an additional 300 projects planned for the current year, many reeking of exorbitant costs.
.
While some of these bogus projects claim to empower and build capacity, an independent report from the Independent Corrupt Practices and Other Related Offences Commission (ICPC) paints a grim picture, labelling them as "free money without accountability." As these revelations come to light, the Nigerian populace is left grappling with a sense of betrayal and a profound lack of transparency over the very aid funds intended to uplift and enhance their lives.
.
How can we stem the deluge of wasted UK taxpayer money going to Nigeria? Here are a few suggestions. The UK Government implementing conditional assistance and performance-based monitoring is crucial to ensuring the effective utilization of aid funds.
.
By setting clear and measurable benchmarks focused on governance, transparency, and accountability, the UK can establish a more accountable and results-oriented aid system. This approach emphasizes the importance of achieving specific outcomes, such as advancements in healthcare, education, and poverty reduction. By tying aid to these outcomes, the UK Government can closely monitor the progress and impact of aid initiatives, ensuring that they deliver tangible and sustainable results.
.
For Westminster, the key benefit of conditional assistance is this: it holds Nigerian politicians responsible for their actions, fostering effective management of public resources and reinforcing their commitment to the well-being of the Nigerian people. Only by implementing such measures can we ensure that the hard-earned money of UK taxpayers reaches its intended recipients and creates a positive and transformative impact on the lives of the Nigerian people. This can and should become a blueprint for good stewardship of foreign aid within Africa and the Commonwealth more generally. If it does not, how many more billions of British pounds will be stolen and wasted?
.
The flagrant misuse of funds not only betrays the purpose of foreign aid but also erodes trust and goodwill between nations. It takes two to tango: only through these collective efforts can we foster sustainable development, uplift the lives of ordinary Nigerians, and achieve the desired outcomes of British foreign aid.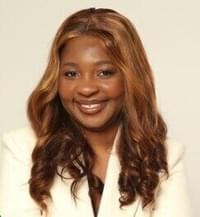 Nnenna Joseph is the Digital Communications Executive at PSJ UK, a non-profit organisation that promotes justice in Nigeria and other parts of the world.